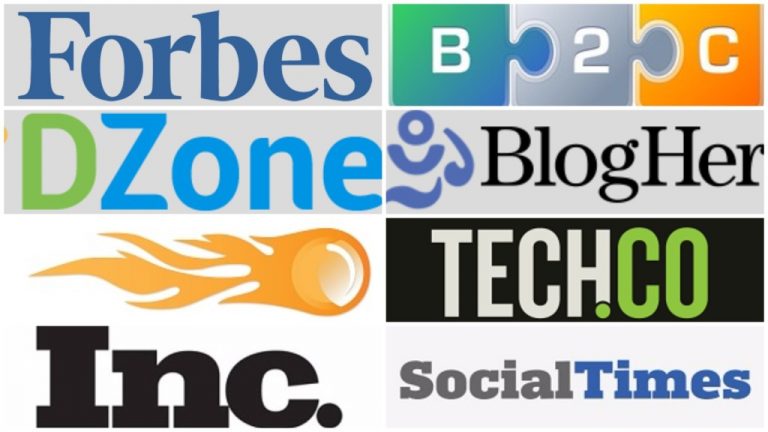 Most writers understand that growing a business can be difficult, particularly if you're starting from scratch, however there is a chance that it could be made a little easier by having the chance to post on high authority blogs. Having a presence on these blogs could positively change your career, as the reputation that the blog has built for itself would work for you and your business once you're seen to be associated with it. This means that people would begin to take your business seriously, and you would be viewed as a real contender in the industry.
However, unless you already have a reputation and a steady presence online, it is unlikely that you would have the opportunity to post on the types of websites that would positively affect your growing reputation. Although it might be tempting to post on smaller blogs to attempt to build your business, there is a chance that this may do more harm than good. Instead, why not make the most of our professional, high quality guest posting service? There are a number of reasons that this could be exactly what your business is looking for.
Exceptional quality writing
Your work means everything to us, which means that we will produce work of the highest quality every time. The only websites that we work with are those that you would be proud to have a place on, meaning that there will be no link between your business and any sub-quality blogs. We take our clients' reputations seriously, and always work as hard as possible to enhance these whenever we can.
Relevant & well-researched links
Most writers understand that linking to other websites can improve their search results, however it is vital that the right websites are linked to, as linking to poor quality or irrelevant websites can harm a rating rather than enhance it. Our writers have the knowledge and intuition to know exactly which links are going to help you, meaning that you can be sure that everything we put into your content will help you as much as possible.
High quality work delivered on time
We take pride in the work that we deliver to you, meaning that we endeavour to meet every deadline that we agree to. Because our confidence in meeting your deadlines is so great, we can assure you that there will be no charge for any item of content that didn't meet the original agreed deadline.
Ultimately, if you're looking to increase your reputation in business, you need to ensure that your website and company name is linked with high authority blogs that you will be proud to be associated with. Our service can help your message reach the ears that matter, and this means that your success is sure to grow. A positive message can make a lot of difference for a business, and with help from our content writers and our links to high authority blogs, this is something that could become a reality for you.
Prices $100 to $700 depend on the blog
Different site has different rules/guidelines. Please contact us with the blogs you want to use
Our Blog list:

http://www.HuffingtonPost.in
http://www.Business.com
http://www.EliteDaily.com
http://www.Lifehack.org
http://www.AVclub.com
http://www.BlogHer.com
http://www.Dzone.com
http://www.BeforeItsNews.com
http://www.Tech.co
http://www.Socialnomics.net
http://www.SmartDataCollective.com
http://www.CollegePuzzle.Stanford.edu
http://www.TweakYourBiz.com
http://www.mycustomer.com
http://www.lib.utexas.edu
http://www.marketingprofs.com
http://problogger.net
https://www.semrush.com
http://www.hongkiat.com
http://thewritelife.com
http://www.socialmediatoday.com
https://www.socialmediaexplorer.com
http://madlemmings.com
http://inspiredm.com
http://www.business2community.com
http://www.wpmayor.com
http://www.wpkube.com
http://www.wpbeginner.com
https://www.aabacosmallbusiness.com
https://socialsellinglounge.com
http://tweakyourbiz.com
http://www.seoandy.net
http://www.adweek.com/socialtimes
http://nichehacks.com
http://www.steamfeed.com
http://hotinsocialmedia.com
http://rebelgrowth.com
http://www.ventureblend.com
http://www.bloggingtips.com
http://comluv.com
http://www.writersincharge.com
http://mentormate.com
https://penguinwp.com
http://www.inkthemes.com
http://graphicdesignjunction.com
http://www.cloudstoragecomparison.net
http://www.careeraddict.com